Hero Image
Image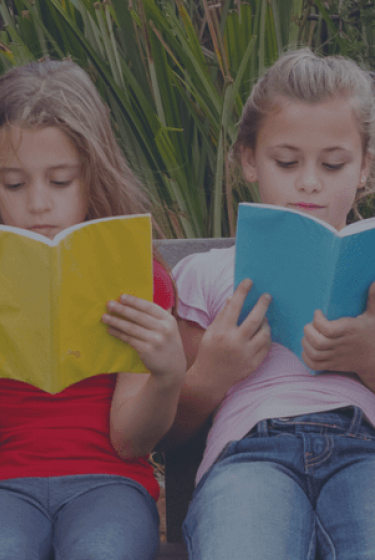 Reading Curriculum for Grades K-5: READ:IT
Reading, Comprehension, & Phonics Program
Recommended for:
Grades K-5
The READ:IT reading program aligns with all five components recommended by the National Reading Panel—phonemic awareness, phonics, vocabulary, fluency, and comprehension. Written in a format ready for RTI (Response to Intervention) implementation, this research-based curriculum provides a step by step multi-sensory approach that is more teacher-friendly than any other program of its kind.

As it is aligned with the reading and spelling common core standards, teachers are guaranteed to teach all necessary skills and strategies at the appropriate developmental levels of their students. READ:IT gets results! The READ:IT program includes:
Printed, bound and tabbed teacher's guide
Colored games and flashcards
Phonemic awareness blocks
Digital direct instruction presentations that can be used on any device
Daily lesson plans for each of the RTI tiers
Independent digital and hands on games
Assessments
Data sheets for ongoing recording
Pre and ongoing professional development (including a video library)
The READ:IT Program is unlike any of its kind in that it provides teachers with a very individualized approach to ALL students in the classroom. Using an RTI model, this curriculum has specified lesson plans for each of the three tiers per grade level. Each lesson uses a very systematic multi-sensory approach to phonemic awareness, phonics, fluency, vocabulary and reading comprehension.
This program has over eleven years of evidence-based research and has proven over and over again to help even the most struggling reader—including those with dyslexia. Lessons are highly engaging for students.
Download the Read:IT FAQ OR Check out The Background on Read:IT
Explore Offerings & Preview the Curriculum:
This program has been tested in both a clinical and classroom setting for over 11 years. On average, students in grades K-2 achieved grade level proficiency after 60 hours of instruction, and students in grades 3-5 achieved grade level proficiency after 90-120 hours--this includes students with dyslexia. The teacher friendly format of these lesson plans gives teachers the step by step instructions necessary to be effective with children at all levels of reading.
Each component gives teachers the approximate time it takes to complete the lesson, the common core or state standard that is being taught, and provides ongoing assessment instructions to guarantee results. Easy to watch short instructional videos are also provided.
Teachers are provided with 6-9 hours of training prior to implementing READ IT. Ongoing professional development is also provided for as long as the school and/or district has a subscription to READ IT. Teachers are also provided with short videos to refresh the strategies and techniques that are unique to READ:IT. Learn more by reaching out today!