Hero Image
Image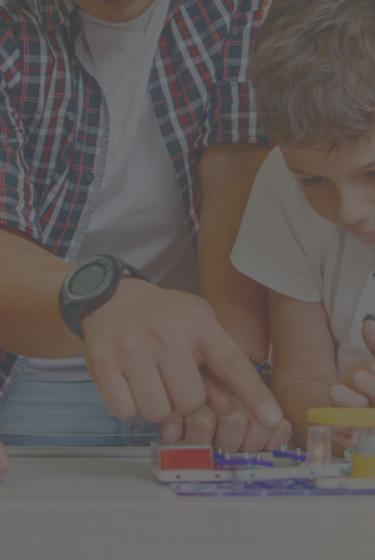 STEM Integration
Integrate STEM & STEAM into Existing Curriculum
Recommended for:
Grades K-12
Looking to incorporate STEM/STEAM into your school? STEM:IT has you covered! Using topic-driven challenges, coding game activities, and 3D modeling projects, students will experience how STEM is tied to the content they're learning in the classroom. The STEM:IT series is split into three offerings: elementary, middle school, and high school.
All K-12 grades and subjects are represented:
Art & Digital Media
AFNR (agriculture, food, natural resources)
English Language Arts
Family & Consumer Sciences
Health
Mathematics
Science
Social Studies
Explore Offerings & Preview the Curriculum:
Our STEM integration offerings are ideal for any classroom or learning environment. In addition to utilization in traditional classroom subjects, these programs are being used in genius hour classes, after school programs, clubs, and camps!