Over the last several years, esports (electronic sports) has become the latest buzzword in K-12, and for good reason. 90% of Gen Z is playing and interacting with video games during their free time. District leaders are becoming privy to the fact that esports is an amazing tool to maintain and grow student enrollment, enhance CTE and STEM programs, and develop college and career opportunities.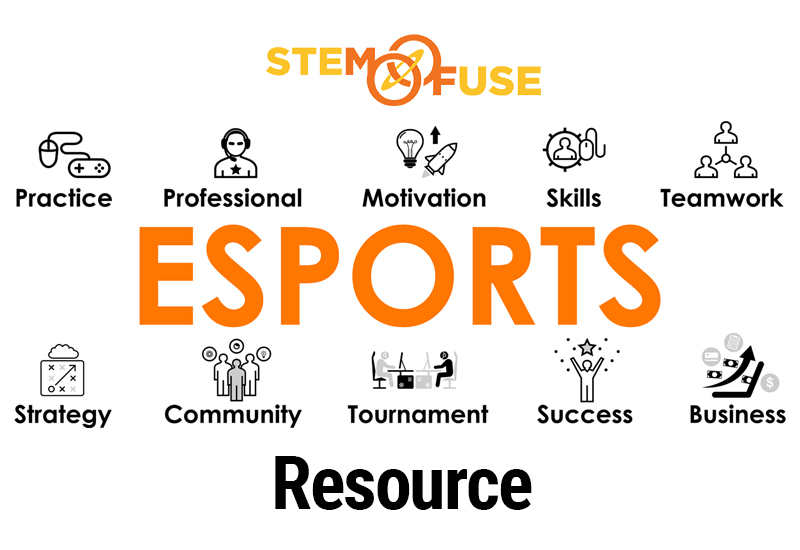 What is Esports?
Esports, simply put, is the organized competition of video games. In the scholastic space, esports can be offered as an alternative to the more traditional sports we are familiar with. Offering Esports teams or clubs at your school will allow you to provide more opportunities for inclusion and competition.
Why is this Important?
In any organization, not taking advantage of 90% of your target market is a glaring mistake. Besides the obvious benefit of providing out of school, team-focused activities to new students, esports provides simple and effective ways to quickly raise engagement in CTE offerings. Check out this article by the New Jersey School Board Association, that dives deeper into the benefits of esports for schools.
How do I get Started?
Despite your School District's potential lack of funding or experience with gaming or esports, getting started is simple and doesn't need to be expensive at all. Our "Start Your Esports Team" resource quickly walks you through all of the variables (cost, funding sources, equipment, leagues and competitions, etc.) to consider when getting started.
Our resource also includes optional STEM focused learning activities designed to expose students to various business, digital art, IT skills, and their relation to the esports industry.
Tips to Get Started-
Don't Wait: There are tons of companies, STEM Fuse included, out there that can serve as your consultant and take care of the heavy lifting as you get started. You don't need any experience or funding to get started.
Grow your Program Over Time: Despite what you may see, starting a team does not require you to overhaul your computer lab, spend hours on staff training, and offer leagues and competition year-round. Like any new initiative at your district, start with the foundation. We can help you grow your esports teams/clubs and curricular offerings over time and when it makes sense.
Build College and Career Opportunities: The esports industry is all about inclusiveness and accessibility. Meaningful relationships between your school and college and industry can open the doors to unique learning experiences, field trips, and post-secondary opportunities for your students. We've developed a skills-based platform, XLeap as a free resource to help teachers and students connect with higher-ed and industry.
Would you like to schedule a meeting with our team of experts? Contact sales@stemfuse.com and let them know your interested in esports.
Interested in learning more about our free "getting started" resources? Click Here
About Tyler Tatge-
Tyler is an avid gamer (top 2% in the world at Madden 16), and STEM industry expert. Tyler has over 10 years of experience helping School Districts implement STEM focused clubs, curriculum, and technology. His passion lies in helping to deliver solutions that make high paying careers accessible to students.