Need a reason to teach and use your STEM kits? (who doesn't, right?)

Many of us have great STEM hardware sitting on shelves and in boxes for various reasons:
1. We simply don't have the time to learn how to use them
2. We don't know how to implement them into our core-content
3. We just don't want one more thing to do


STEM Fuse Can Help!
 
STEM Fuse has core content lessons that integrate the hardware you already have! Our content is easy to use, affordable and the best part is, it works on any device and includes ongoing professional development to ensure that your hardware gets used!  If you need more hardware, we can help with that too - with custom curated kits specifically created to be integrated easily into your class.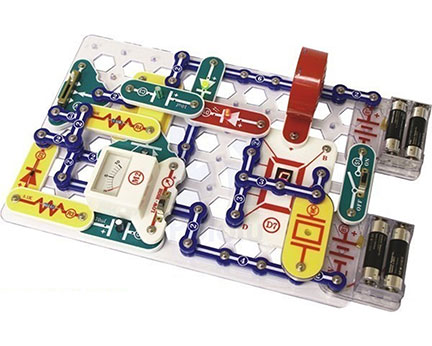 STEM IT includes:
· 3D print lessons in every core subject area
· Hands-on challenges in every subject
· Career exploration
· Circuitry and robotics lessons


STEM Education All Year Round! If you're looking to enrich your core-content curriculum throughout the school year, check out our STEM integration curriculum These courses combine all things STEM/STEAM into subject-aligned concepts for students in grades K-12.
To learn more about STEM integration and our other project-based course libraries, request a demo today.